Beekeeper Mustache Wax
99,00
kr
NOK
Sold Out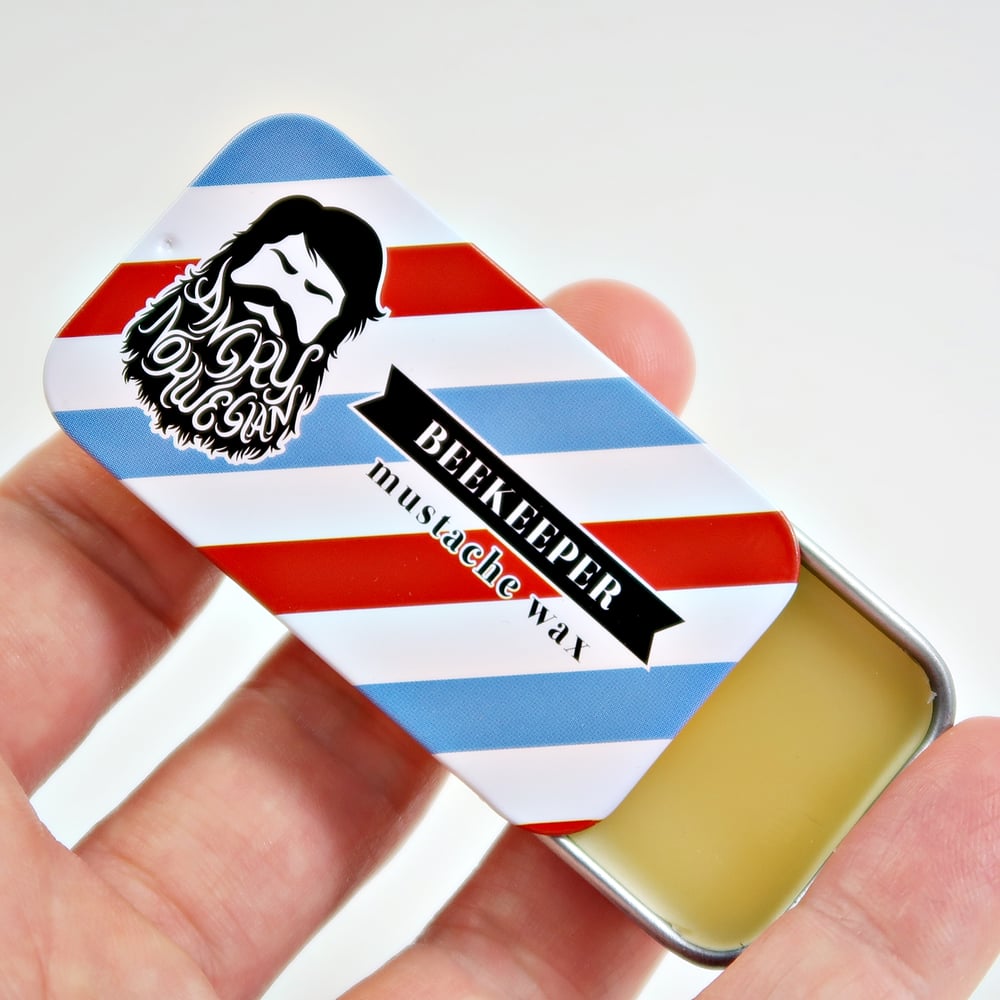 Size: 30g
Ridiculously strong hold, tested for durance in snow, rain, blizzards, and bloody awful weather, just a tad south of the Arctic Circle.
Uncertain how to use it?
Heat it in your pocket.
Scrape off a tad.
Massage between your thumb and index finger.
Apply to mustache.
Premium, all nautral mustache wax.
No perfume.
Don't smell like a Wunder-Baum. Smell like a man.
Mustache wax gives you the freedom to shape your 'stach as you please.
All cosmetic products are tested, documented and registered according to EU cosmetic regulations.
Mustache Wax Ingredients:
Beeswax, Lanolin, Glyceryl Caprylate
INCI:
Cera Alba/Cera Flava, Lanolin, Glyceryl Caprylate
Allergy Disclaimer:
There is a very small chance that there will be any allergic reaction for people with nut allergies, but if you're hyper allergic I will not recommend to use any form of natural oils.
Angry Norwegian does not use essential oils or perfumes.
Don't smell like a wunderbaum. Smell like man.
Why use beard products you say?
All your questions will be answered at
www.WhyBeardsAreBest.com
Share