Incognito Beard Oil 50ml
199,00
kr
NOK
Sold Out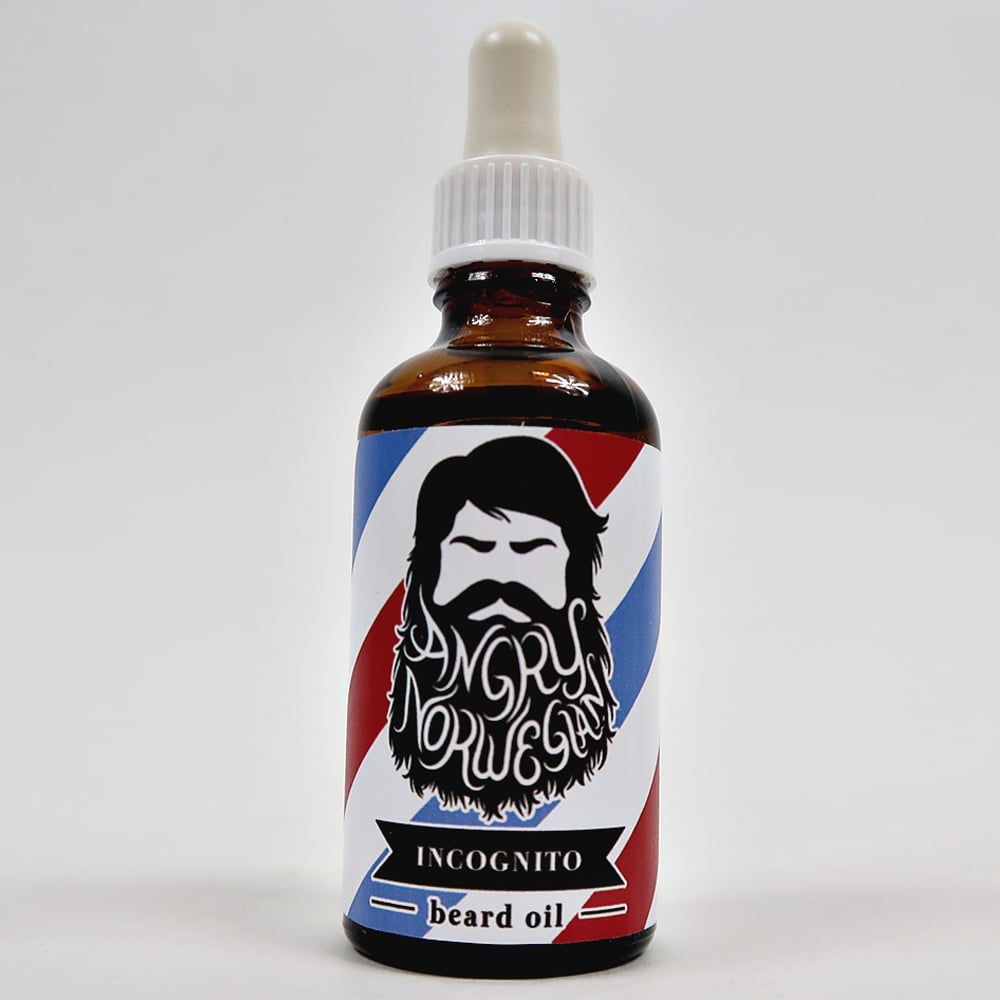 Big bottle, Premium, No-nonsense beard oil.
NOTICE: There has been some complaints that the cap doesn't re-seal very well and it is therefore not wise to store it laying down as it may leak.
No perfume. No bullshit.
Don't smell like a wunderbaum. Smell like a man.
Beard oil keeps your skin, and most important, your beard soft, shiny, smooth and healthy.
All cosmetic products are tested, documented and registered according to EU cosmetic regulations.
Beard Oil Ingredients:
Almond Oil, Argan Oil, Apricot Kernel Oil, Jojoba Oil, Glyceryl Caprylate
INCI:
Prunus Amygdalus Dulcis Oil, Argania Spinosa Kernel Oil, Prunus Armeniaca Kerne Oil, Simmondsia Chinensis Seed Oil, Glyceryl Caprylate
Allergy Disclaimer:
There is a very small chance that there will be any allergic reaction for people with nut allergies, but if you're hyper allergic I will not recommend to use any form of natural oils.
Angry Norwegian does not use essential oils or perfumes.
Don't smell like a wunderbaum. Smell like man.
Share